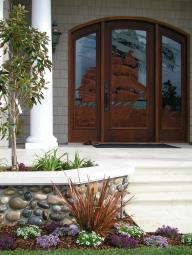 Copyright 2010 Simply Green Landscaping: Lawn Mowing Service. All Rights Reserved.


"When we remodeled our yard, we greatly appreciated Simply Green's guidance with respect to landscape design, plant selection, and lighting.  Pete worked within our budget and timeframe.  His team was reliable and efficient.  We recommend Simply Green to people who are interested in creating a beautiful and sustainable landscape."

Bill and Annette Winn

"Simply Green Landscape has done excellent work in planting and maintaining the grounds of our condo building.  In spite of frequent visits from  neighborhood dogs and thoughtless passersby, the grounds have always reflected well on our building, thanks to Peter Lococo's careful work and  maintenance. A great company to do business with, reliable and ethical."

Peniel Condo, Hillcrest

Pete Lococo of Simply Green Landscaping transformed a corner residence from a high water usage property, to a masterpiece of desert landscaping.  The result is both practical and beautiful.  There are frequent knocks at the front door by people passing by who want to know who is responsible for the  work and who ask permission to take photographs of the property.  A happier result can't be imagined.

Tom Harrer, Kensington

"Pete LoCoco has worked with us and our garden for 10 years.  He and his crew have done everything from weekly maintenance to special projects and major renovations.  We have especially appreciated his dependability and responsiveness.  He and his crew are always upbeat, have good plant knowledge and creative  solutions.  With Pete's help, our garden has appeared in SD Home and Garden magazine, in the Mission Hills Garden Walk, and on the cover of Garden Shed magazine. Simply Green goes the extra mile!"  

"Simply Green Landscape converted a dead and little used corner of our yard

into a vibrant hub of family activity.  We now have a wonderful outdoor family

gathering place complete with a Pool/Spa, BBQ and fire pit.  The highlight is

the beautiful landscaping which completes this intimate backyard oasis."

Cook Residence                                                                                                                                                                                                                                                                                                                                                                                                                                              
"Simply Green Landscape Maintenance has done a fantastic job on my properties. The service has been reliable and my yards always look fresh and neat. Pete's changes to my landscapes have added interest and color. I'm pleased to say we have won numerous First Place ribbons in the annual Coronado Flower Show."




























    Mr.Pallock, President TRPN



































































Simply Green Landscape has maintained our property for years. Pete and his

crew provide a consistently high level of work, are detail oriented,

responsive and professional in the manner in which they perform their work.

I recommend them highly.

Kim Wright